3 'Hacks' To Boost Results on the Made Platform
Made News
The Made in Group recently held a masterclass on 3 hacks members should know to boost results on the Made platform. The event involved how and why the Made platforms are ranked no 1 on google for Midlands and Yorkshire manufacturing, the benefits of uploading news to microsites and why use the Made logos. Find out how you can apply these hacks below.
1. Google's #1 Ranked Directory for Mids & Yorks Manufacturing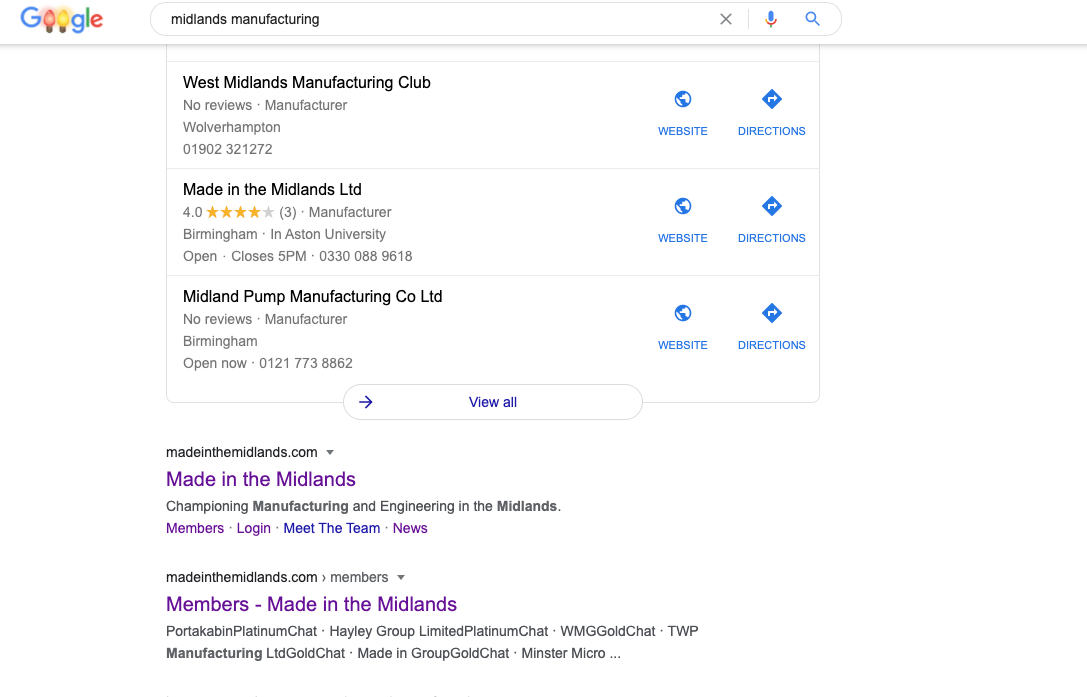 The Made in the Midlands and Made in Yorkshire websites are both ranked no 1 on google for Midlands and Yorkshire manufacturing. This means members have significant advantage due to this unbeatable SEO, giving them a massive head start to be discovered on Google.
In a recent study, internet sales accounted for 11.5% of B2B sales. What is most interesting is that this figure is predicted to climb as high as 13.1% in the next 2 years. Alongside this, The Acuity Group State of B2B procurement study also found that 94% of B2B buyers always conduct some form of online research before purchasing.
To ensure members are discovered for the services they provide, we recommend that they update their sectors, services and accreditations via the back end of their microsite.
2. News on the Made Platform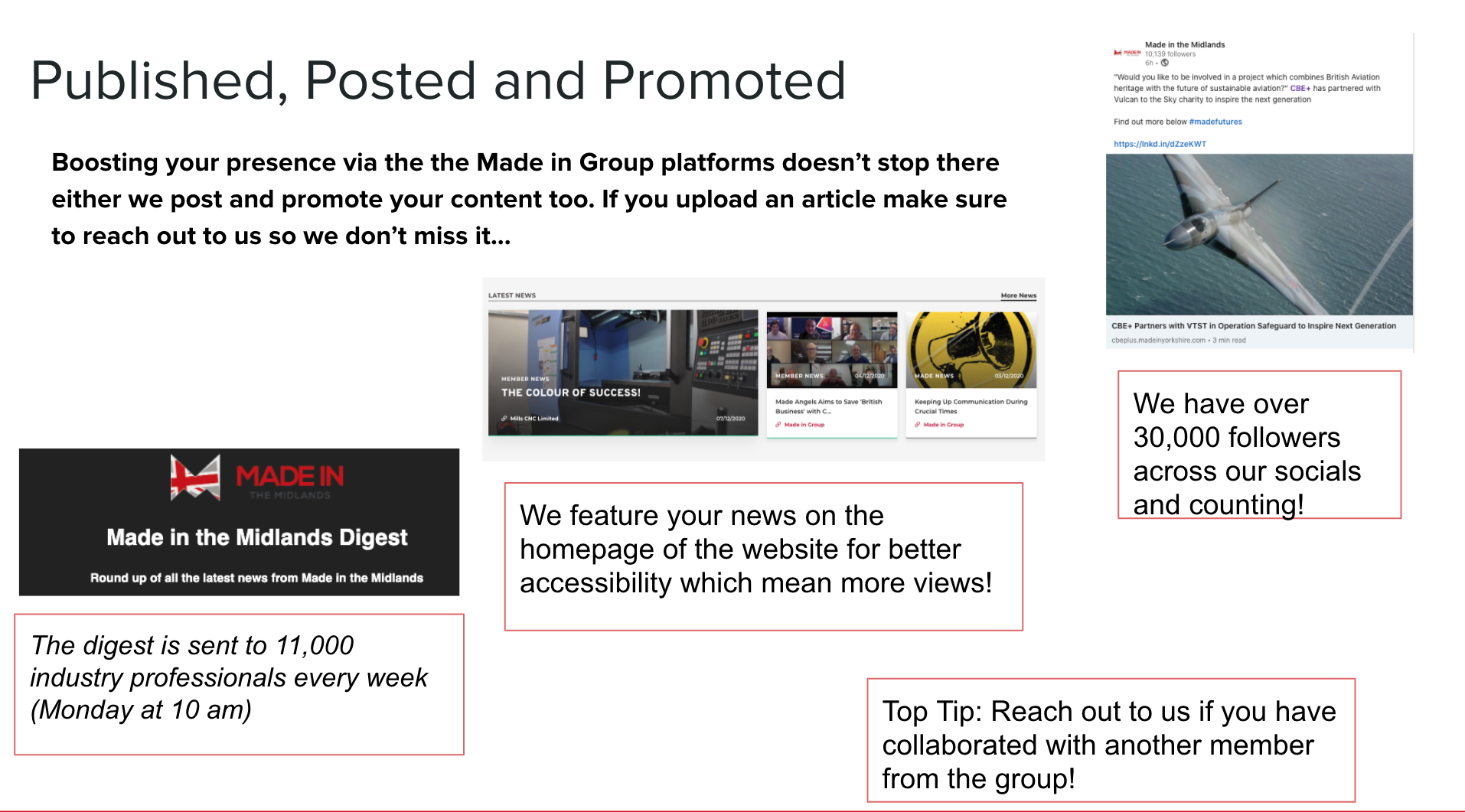 The news section of the Made in Group platforms are also part of this massive advantage for being discovered on Google, with over 20,000 unique visitors to the site every month, it is almost vital members upload their latest news.
Members can do this one of two ways, by logging into their microsite and heading to news to create a new article. Alternatively, they can send their news to the Digital Team ([email protected] or [email protected]) for their news to be featured on the website.
Once published, The Made in Group goes above and beyond to ensure the content is promoted and seen by as many people as possible. This includes featuring newsweekly in our digest, which goes out every Monday at 10 am to 11,000 industry professionals and posting the news to our 30,000 social media followers.
We recommend members to reach out to us if they have posted an article to ensure we schedule it into our social calendar to be featured on Facebook, Twitter and Linkedin.
3. The Power of the Made in Group Logos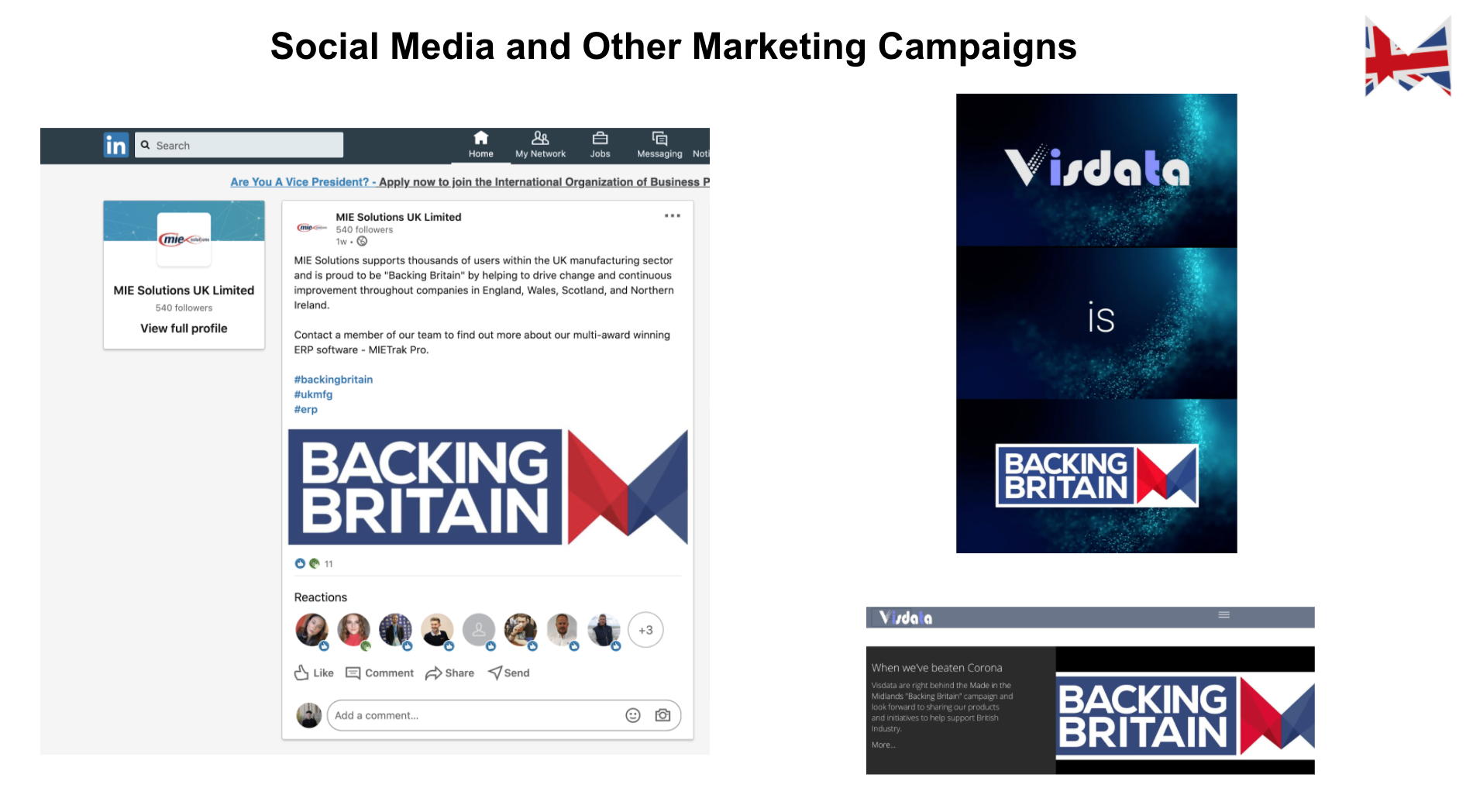 Members can use the variety of logos we offer in the resources section on the backend of member microsites to promote their involvement with the group and activism within the industry.
The Backing Britain initiative is particularly powerful; people around the world respect our standards in quality, reliability and employee welfare. Backing Britain allows a broader range of companies to support an important message.
Some ways members of the group can use these logos include:
Social Media Campaigns

Marketing Material

Promoting Membership on Main Website

Clothing

Merchandise

Commercial Livery

Product Brochures

Important Documents (e.g. contracts)

Email Signature