Digital Skills are now a key priority for industry decision-makers but companies need more guidance and support in order to create a proficient, digitally-savvy workforce.
Made in Group's inaugural Big People & Skills Report underscores a critical trend in modern manufacturing: digital skills have become essential to for success. The digitalisation of production processes, with a heavy emphasis on connectivity, automation and data analysis, has transformed the talent needs of industry.
An ability to manage digital workflows, including design, simulation, testing and production planning, has long been essential to manufacturing operations. But the digital skills needed now and increasingly so in the future span a much broader range of disciplines.
When asked to name the specific digital skills their business requires, the Directors surveyed ticked off almost all the major technology groups, from Artificial Intelligence (AI) and Virtual Reality (VR) to data analytics, software engineering and web / app development.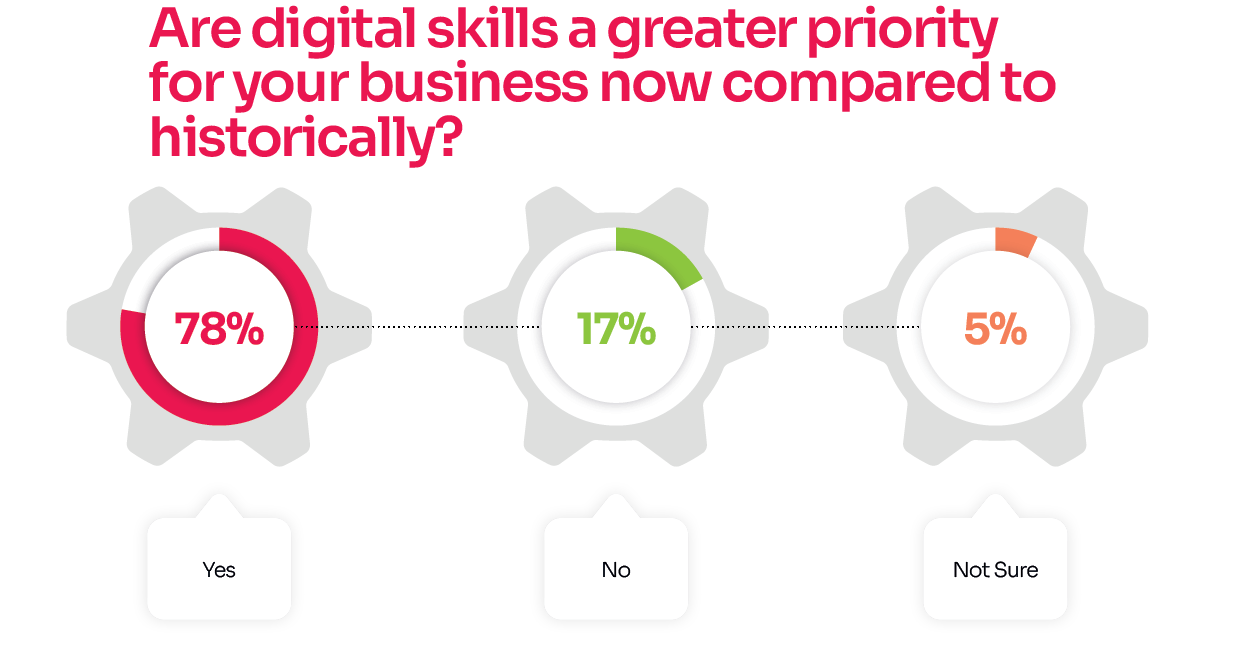 As a result, more and more manufacturers are seeking individuals adept at harnessing advanced digital tools to drive productivity, flexibility, quality and innovation. Such capabilities are in high demand and increasingly short supply.
For now, time looks to be – somewhat – on industry's side. While the use of technologies like AI and VR within manufacturing is far from widespread, decision-makers expect adoption to skyrocket over the coming years.
Compare, for example, the 6% of directors who say they have an immediate need for AI-related skills versus the 94% who expect to require such skills in the near future.
Manufacturers are now stepping up their investments in training, education and ongoing skill development in order to remain competitive. However, many still face barriers when it comes to digital skills, specifically.
Many of these barriers, such as keeping up with advancements and limited access to expert advice, are knowledge-based. This reveals a strong need for more guidance and support from training providers, government-funded adoption accelerators and technology developers alike.
Tracking industrial business growth
Set up to champion and promote UK industry, Made in Group – comprising Made in the Midlands and Made in Yorkshire – is a peer-to-peer membership association with more than 500 members representing all sectors of manufacturing and engineering. Approximately 85% of members are owner-managed small and medium-sized businesses.
Made in Group's series of Big Reports tracks industrial business growth and the strategies manufacturing organisations are executing in response to challenges and opportunities.
In addition, each survey spotlights a key trend impacting the manufacturing sector, including People & Skills, Sustainability, Smart Factories and International Trade.
Regional manufacturers buck the trend as economic downturn deepens
Manufacturing and engineering firms across the Midlands and Yorkshire demonstrated bullish business growth in recent months, a positive contrast to the portrayed national contraction.
Three in four companies, 76%, posted growth in the past 12 months, with a further 20% successfully maintaining order levels. Despite the numerous challenges facing the sector, just one in 25 companies, 4%, saw sales contract over the period.
Indeed, more than half of the companies polled, 53%, achieved double-digit growth during one of the most challenging periods seen since the emergence of Covid-19 in 2020. Further encouragement can be taken from the four in five manufacturers, 78%, forecasting similar growth for the year ahead, a third of which expects growth of 20% or more.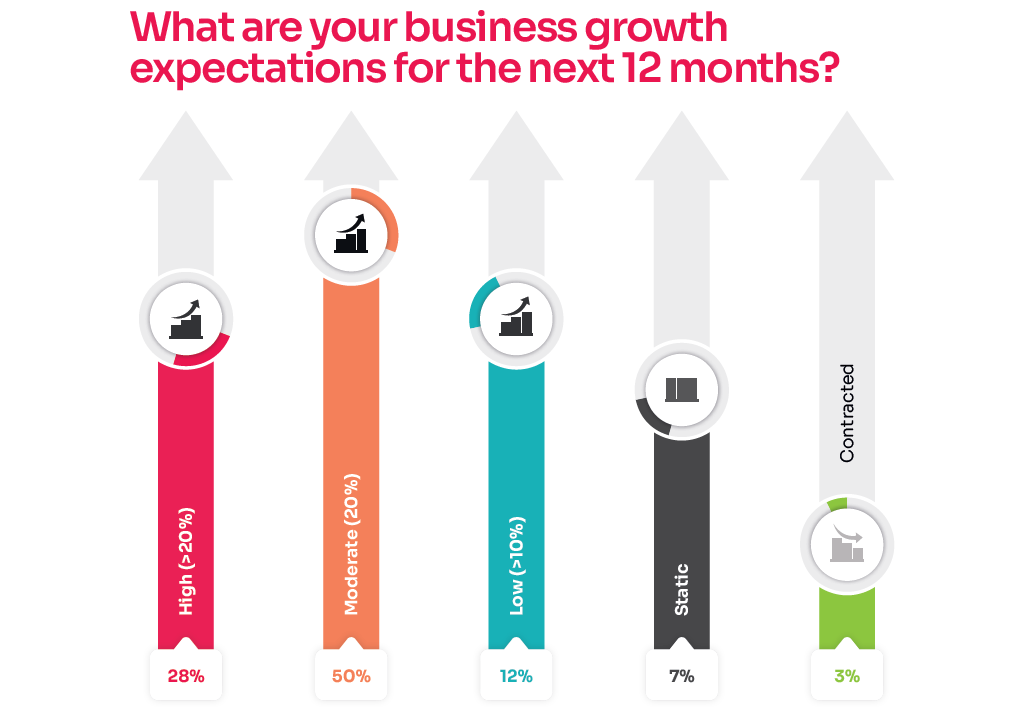 If inflationary pressures and input prices continue to ease, and global market opportunities start bearing fruit, manufacturers are poised to unleash one of their strongest performances in recent memory. Doing so fully, however, relies on addressing the industry's long-standing skills shortage.
"The landscape of modern manufacturing is rapidly evolving, and digital skills have become the linchpin for success. In today's interconnected and data-driven manufacturing environment, the ability to navigate digital workflows is no longer just advantageous, it's imperative," commented Jason Pitt, CEO of Made in Group.
"The rapid rise of technologies like Artificial Intelligence and Augmented Reality has transformed the talent needs of the sector. This transformation presents new challenges but we are excited about the potential for innovation and growth these technologies will bring."
He continued; "Made in Group is committed to championing and promoting the manufacturing sector. The resilience demonstrated by businesses in the Midlands and Yorkshire is a testament to the tenacity of our community, and it further underscores the potential for growth when we address the skills shortage head-on.
"We're optimistic about the future of manufacturing and are dedicated to working together with our members and partners to navigate the path forward in this ever-evolving industry."