General Election 2019: Leading parties promise retraining support - A lifeline for the manufacturing industry?
Westminster
In the build-up to the General Election on the 12th of December, 2019, two major parties vying for the keys to Number 10 have outlined policies which they say would address the skills gap in the United Kingdom. The Liberal Democrats have proposed a £10,000 grant that every adult in England could access, whilst Labour is allocating £3bn which adults will be allowed to access for free retraining.
This news came as The Edge, a vocational education charity, warned that the current skills shortage is costing UK businesses £4.4bn per year.
On the release of this latest news, what are each of the three main parties offering regarding retraining?
The Conservative party
The Conservative party are yet to fully announce any policy for this election in regard to retraining the UK workforce. However, the party, which has been in power since 2010, has begun test plans for what they call a 'National Retraining Scheme.' The programme is planned to be trialled, initially, in Liverpool and will support workers by helping them find a new career, or gain more skills, should their jobs change.
The scheme, which was originally created under Theresa May's government is designed, citing their 2017 manifesto, to 'Help workers stay in secure jobs as the economy changes by introducing a National Retraining Scheme.' In 2018, it was announced by the then Chancellor of the Exchequer, Phillip Hammond that the scheme would be supported with a £100m budget.
Speaking about the launch of the scheme, former Education Secretary Damian Hinds said "Technologies like AI and automation are transforming the way we live and work and bringing huge benefits to our economy. But it also means that jobs are evolving and some roles will soon become a thing of the past.
The National Retraining Scheme will be pivotal in helping adults across the country, whose jobs are at risk of changing, to gain new skills and get on the path to a new, more rewarding career."
However, under new PM, Boris Johnson, and Education Secretary, Gavin Williamson the party has not announced, either in policy since the new administration came to power or in the General Election campaign what the parties position will be.
Liberal Democrats
The Liberal Democrats have proposed a £10,000 grant that every adult in England could put towards education and training. However, the £10,000, which the Lib Dems say will only be available on approved courses - that will be regulated and monitored by the Office for Students - will not be made available in one lump-sum.
Instead, it would be accessed over the course of a 30-year period. Throughout a workers career, they would be able to access £4,000 when you reach the age of 25, a further £3,000 at 40 and the final £3,000 at 55. According to the party, they'll fund this by slashing corporation tax to its 2016 rate of 20%. The fund would also be supported by both employers and local government, who would be able to contribute to the wallet.
Lib Dem business spokesman Sam Gyimah, who previously served as Minister of State for Universities, Science, Research and Innovation as a Conservative Minister under Theresa May, said: "In an ever-changing workplace people often need to develop new skills, but the cost of courses and qualifications shuts too many people out.
He said his party would "create a new era of learning" for adults through the plan, and "empower people to develop new skills so that they can thrive in the technologies and industries that are key to the UK's economic future and prosperity."
Labour Party
Labour hopes that its £3bn plan to offer free access to vocational learning aims to reach 300,000 people ever year. Expanding on the detail, the part would offer adults six years worth of training, for vocational qualifications, including in their own words, the engineering sector.
This policy would also merge with other Labour policies, including workers rights, by ensuring workers have a right to paid time off for both education and training.
Speaking earlier this week, Angela Rayner, Shadow Cabinet as Shadow Secretary of State for Education since 2016 said that Labours plans will support those "who want to change career, are made redundant or didn't get the qualifications they needed when they were younger. For many, adult education is too expensive, too time-consuming or too difficult to get into."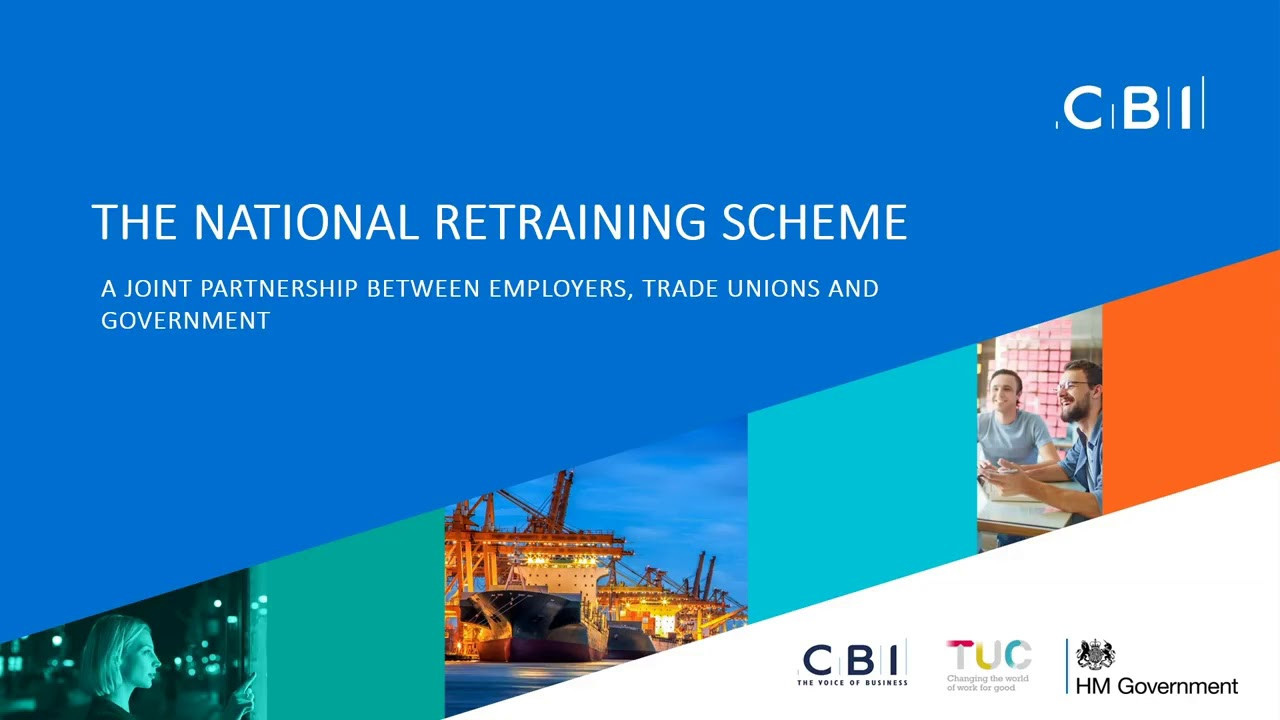 The CBI Business group has welcomed the wide, and multi-party policy announcement saying that training needs to be made a priority as "Adult participation in education is at its lowest for two decades."
Likewise, members of the Made in Group have also voiced their support for this cross-party policy. Divisional Managing Director at Gleeson Recruitment, a Made in the Midlands Patron, Paul Strachan said: "Irrespective of your political allegiance, everyone within the engineering and manufacturing community can agree that the skills shortage needs to be escalated on our government's agenda.
Spending in skills & training will be critical to the future of the industry in the UK – with the Conservatives, Labour and the Liberal Democrats all making pledges, it's great to see some alignment between parties on such an important topic.
In truth, none of the parties has a strong track record in the provision of retraining or adult education, so despite the right noises, I'm sure industry leaders will view the current manifesto promises with some scepticism initially."
This news comes as figures reveal that since 2003, and under both Labour and Conservative governments, the overall amount spent of adult education has fallen. Between 2003/4 and 2009/10 under Tony Blair, and subsequently, Gordon Brown the budget fell by 32%. Then firstly under David Cameron, and his coalition party, the Liberal Democrats, then by David Cameron, under his majority, Theresa May, and now Boris Johnson between 2009/10 up-to present, has fallen a further 47%