Made in Group Give Away £1200+ Bicycle to Bevan Group in Raffle for Members
Made News
In a free competition for exhibitors which rounded off the Made Futures Virtual Careers Week, Bevan Group won the £1250, sold out Brompton Bicycle on the last day of the expo.
All exhibitors at the Made Futures virtual exhibition could qualify for a raffle ticket in this competition, by simply sharing any of their vacancies, posted on the new Made Futures jobs board, on social media.
Held March 22nd-26th 2021, Made Futures was a one-week careers festival run by the Made in Group - which aimed to support careers and skills within the UK manufacturing industry.
As part of a live streamed raffle on Friday 26th March, Made in Group Directors Jason and Ilona reflected briefly on the week which had just gone, before announcing that Bevan Group had won the competition.
Bevan Group have had multiple job vacancies posted on Made Futures, including the likes of "Graphic Designer", "Aftercare Response Mobile Engineer"," Tail Lift Fitter" and more.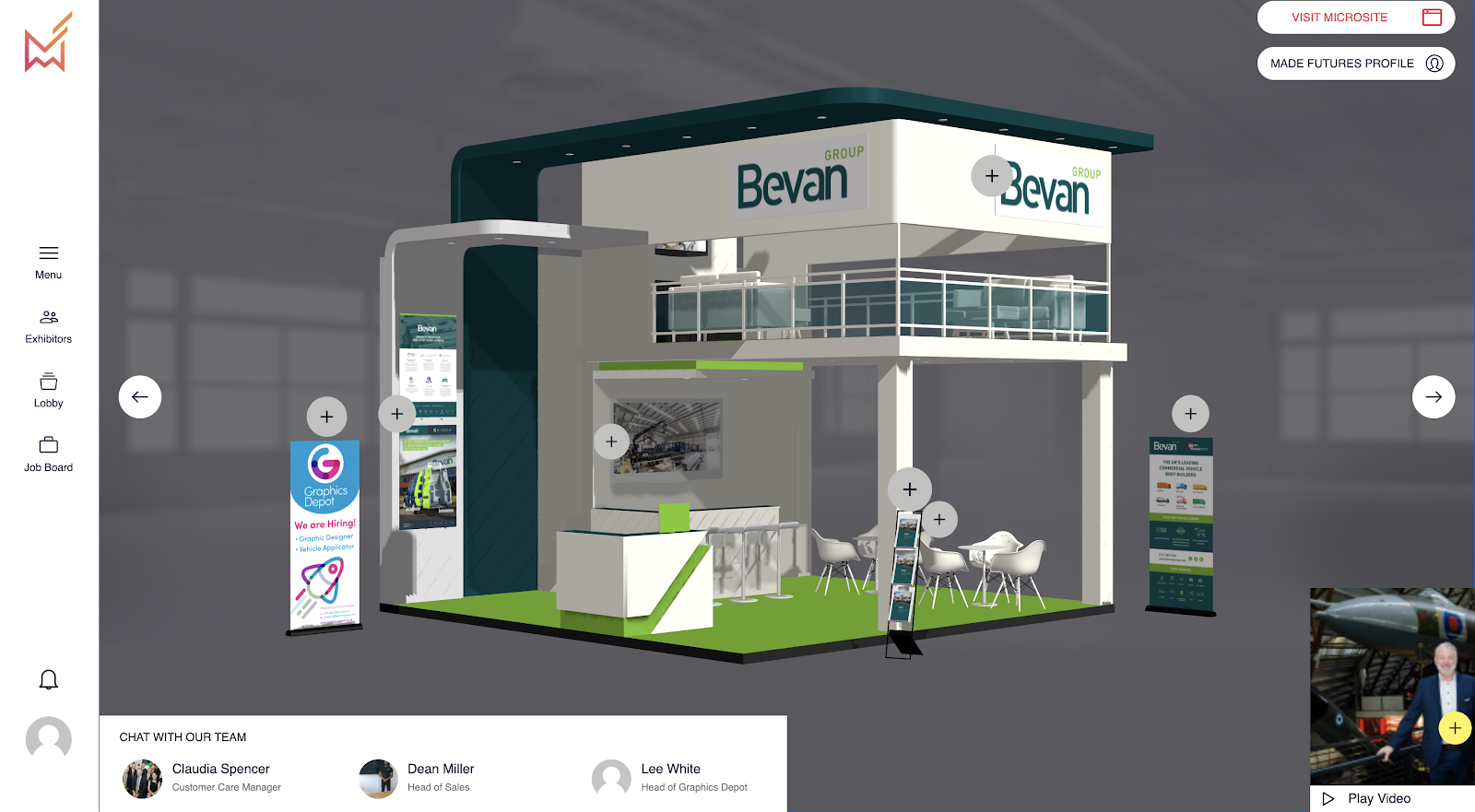 Customer Care Manager, Claudia Spencer, was one of Bevan Group's employees with major responsibility for the company's stand at the Made Futures expo. As part of this responsibility, those on the stand supported the likes of creating the stand's content, posting job vacancies and speaking with attendees through the "Live Chat" function.
Speaking with Made in Group, Claudia said that "We had a great expo experience with Made Futures and received over 40 job applications throughout the week. We have also received additional CVs since the event through our microsite and WE have the flexibility to add or remove jobs on the jobs board, which is a great tool and one we shall make good use of going forward.
In addition to having a really successful event, we were also lucky enough to win the Made Futures Brompton bike competition - which we plan to raffle off at one of our own events once covid restrictions allow, with all proceeds then going to a local charity."