Made in Group Members' Quotes on EU Customs & Trade Issues
Member News
As a result of Brexit and massive changes to the ways in which goods are traded, many UK manufacturers have had to quickly adapt to new customs formalities.
With there being over 500 companies within Made in Group, there's a great chance that another company within our community has encountered similar problems to yourself. Therefore, sharing best practices and common challenges and solutions may go a long way to solving any issues you are having.
You can even check our Made in Group "Britain to the World" map to see which other companies within the group import and/or export to the same places as yourself!
To give you a feel for the current challenges and perspective of UK manufacturers - and perhaps even begin circulating some priceless advice through the group - we spoke with some of our Midlands and Yorkshire members about their experiences this year, with EU customs & trade.


Jonathan Wright, MD at Colchester Machine Tool Solutions
Jonathan Wright, Managing Director at Colchester Machine Tool Solutions, spoke with us regarding their Brexit experience so far:
"The discrepancies in required documentation to export goods into the EU, which seemed to change month to month has settled down over the past two or three weeks. Hopefully this will continue as we move forward.
The are still a number of issues that we are experiencing however. Rules of origin is the big one that is causing us the most headaches. Our supply chain for spare parts is globalised and can be quite complex at times. Our spares team ship out packages into the EU containing multiple items. Each item has to define it's country of origin. Finding out this information can be very difficult and time consuming and in some instances impossible to determine. This is causing a considerable increase in resource utilisation.
We have also seen examples of our European suppliers being reluctant to or even refusing to ship "small" orders due to carrier restrictions. This seems particularly common in Germany. Some of the carriers are refusing to ship into the UK unless the order is of sufficient size. (I can't give you exact details of what would constitute "sufficient size").
Finally we still have concerns over shipping into Northern Ireland after July. Many of our customers ordering spare parts do not appear to be aware of their requirements and obligations. Watch this space I guess!"
Delphine Tinker, Export Coordinator at Balmoral Tanks
Delphine Tinker, who is the Export Coordinator at the leading European tank design and manufacturing company, Balmoral Tanks, said the following:
"January was a particularly demanding and stressful time as we encountered additional requirements such as having to have commercial invoices and packing lists ready at time of booking the shipment in order to guarantee collections. Prior to Brexit these could be consolidated at the end of each month. Also, we could no longer pre-book a lorry as easily as we could pre-Brexit for the time and date that we needed them for.
"We had difficulties with the T1 form (used for cross country transportation) and who's responsibility it was to issue them, as well as finding a company who could do it quickly and efficiently. There was quite a lot of confusion on this subject initially (which we have now overcome).
"Northern Ireland was a challenge with TSS numbers and having to train our UK contracts team on export documentation for NI as the whole process was new to them.
"After a few headaches the whole process became easier to handle as we developed a clearer understanding of what was required by the hauliers and we have re-organised our procedures to ensure we are not delayed or caught out by the new documentation requirements.
"That said, we still have some issues with truck availability but all of our documents are issued on time to ensure clients receive their deliveries as and when expected."
Adam Johnson, Director at Tudor International Freight

Adam Johnson, Director the award winning provider of innovative logistics and supply chain services and solutions - Tudor International Freight - spoke with us about how UK manufacturers can help to overcome the current EU customs challenges:
"The process for moving goods between the UK and Europe has changed since the beginning of the year. We're seeing quite a few companies based in the UK who are experiencing difficulties with the customs formalities.
If people are preparing in advance and using a customs broker or freight forwarder, you should be seeking their advice in advance to ensure that everything that's required is in place before the shipment actually leaves. This will prevent any issues, delays, penalties that may be incurred.
For more info or support, Made in Group members can contact [email protected]".
Anna Singleton, Business Service Manager at Lake Chemicals & Minerals Ltd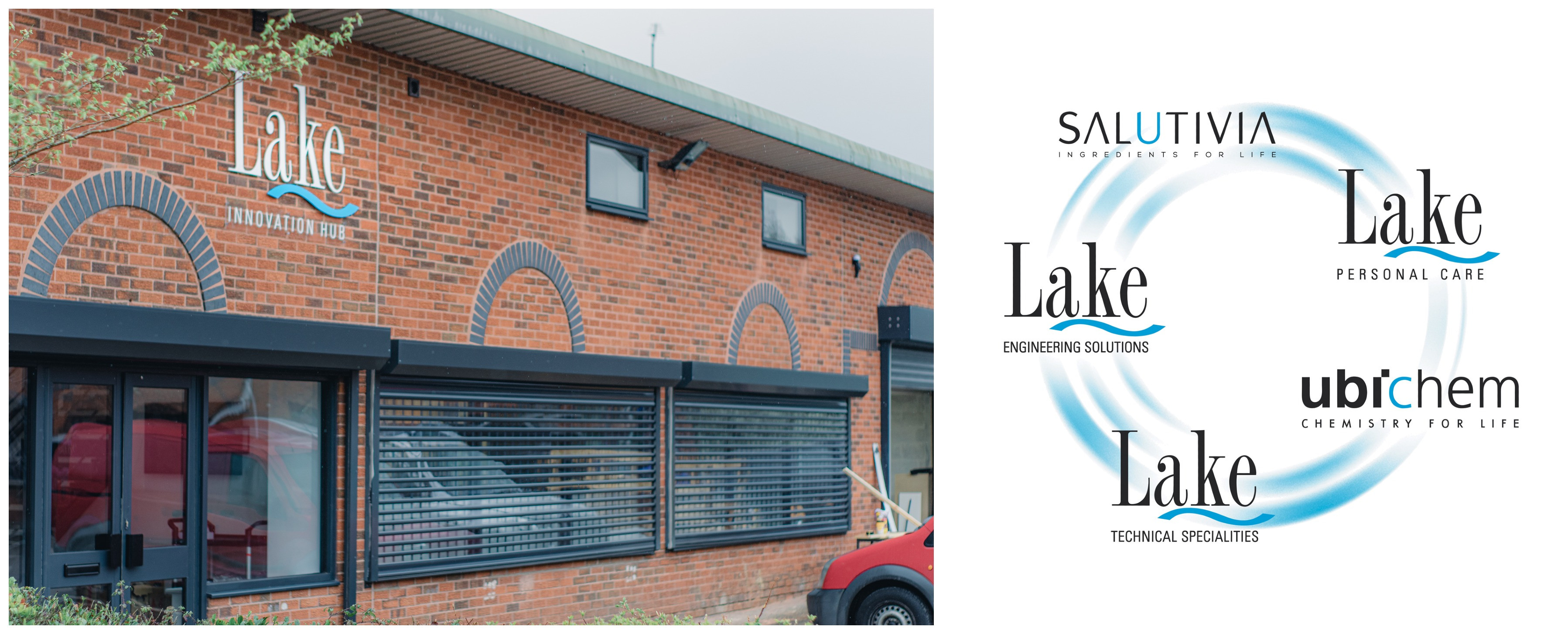 Ultimately, for Anna Singleton - Lake's Chemicals & Minerals' Business Services Manager - it is clear that "We're all in the same position" when it comes to UK companies' response to dealing with EU customs and trade issues in a post-Brexit landscape."
"The issues being faced are non-discriminatory. Lake operates across many industries, and every sector has seen the same issues."
Anna also emphasised that, there are potentially two different mentalities a company in Lake's position could have taken during this lockdown. Either the "let's just wait this out" inactive mentality, or the productive approach Lake took in implementing a new Enterprise Resource Planning (ERP) solution to streamline processes across the company, alongside a "data cleanse" of their existing systems as part of the transition.
"Colleagues used their time productively during the Covid lock-down" Anna noted. "They spent their time looking at every customer and supplier account we had on the system and 'cleansing' the details to ensure they were up to date.
We also did the same with stock codes and removed any dead, inactive, or obsolete products. We took the time to update the tariff numbers from the old eight-digit reference, and confirmed the tariff codes held were correct, and then added the new ten-digit UK version to our records. We made good use of any extra desk time we had."
Made in the Midlands members Lake Engineering Solutions is an operating division of Lake Chemicals and Minerals Ltd. Read their full article on advice for meeting Brexit export & customs challenges here.