Propelling Manufacturers into the Digital Era with Low Emission Exhibition
Made News
Midlands and Yorkshire based manufacturers are gearing up for an exhibition set to propel them into the digital era, from 26th-28th April 2022. Backing Britain 3.0, from the Made in Group, is an exhibition combining physical networking with 3D visual environments to enhance the exhibitor and visitor experience.
It's no secret that the UK manufacturing sector has lagged behind other nations for quite some time when it comes to adopting digital capabilities. Whilst forward thinking, innovative businesses are fully harnessing the power of technology, others are in danger of being left behind when the inevitable digital era finally arrives. In addition the world's governments are now looking to the manufacturing industry to reduce their carbon footprint as we work toward a net-zero future by 2050.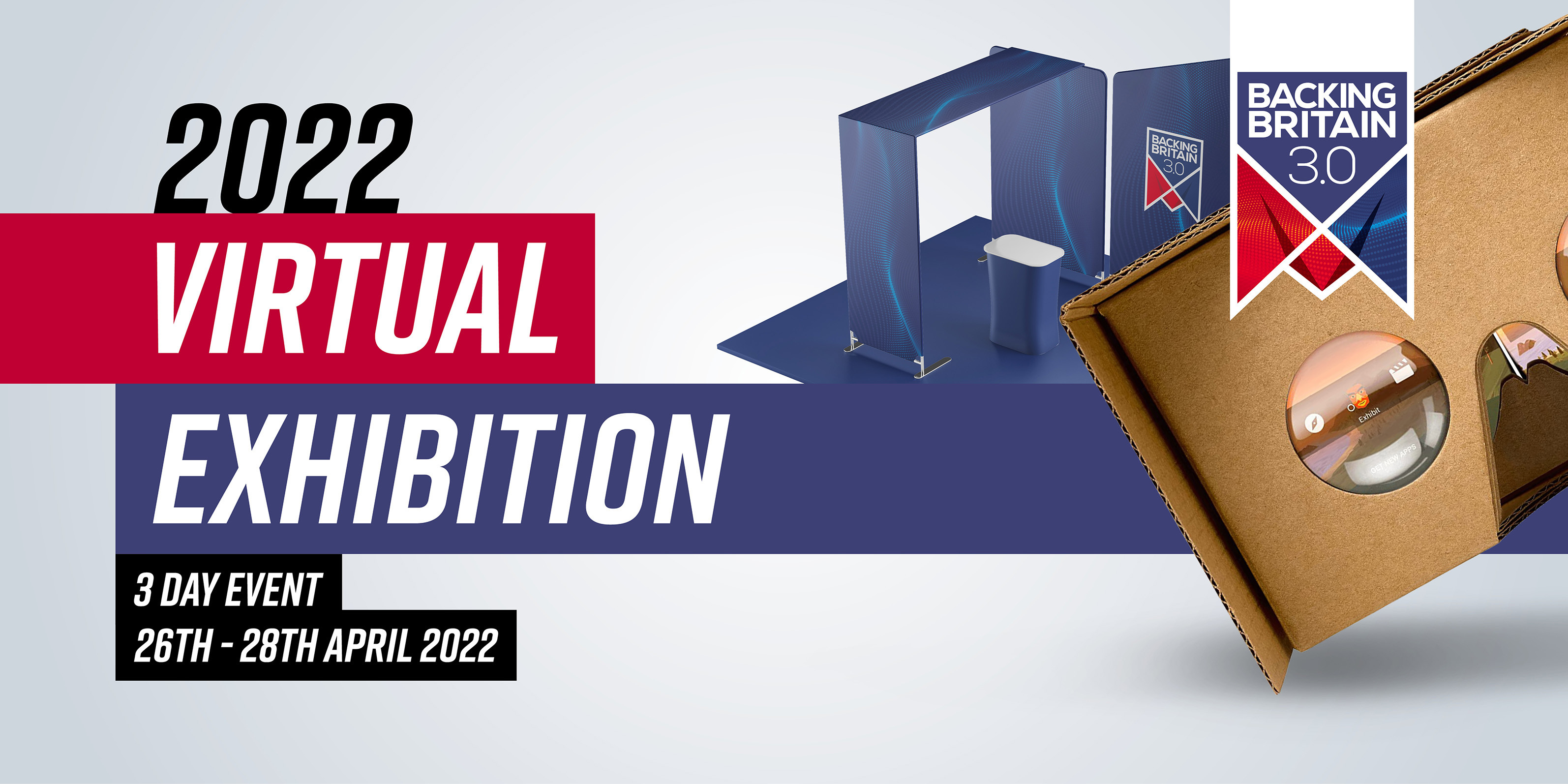 Whilst tapping into the power of digital technology seems to be the answer to many problems for manufacturers, more traditional manufacturing practices like exhibiting at trade shows is still relevant and important. Every year there are over 136 trade shows in the UK, in which thousands of manufacturers and businesses alike are exhibiting to make connections and leave lasting impressions on potential customers.
It's likely that businesses will exhibit at more than one exhibition every year, travelling from exhibition to exhibition along with goods wrapped in protective plastics. Not forgetting all of those visitors attending who will also be travelling by car, train or even plane.
Backing Britain 3.0 has been created to help manufacturers receive the same engagement as they would at an in person exhibition, whilst helping save the environment and encouraging them to utilise digital capabilities more.
Trade Association tackling the erosion of British Industry - Made in Group, has produced an online platform that will showcase manufacturers in a whole new forward thinking, innovative light. Available to access 365 days of the year, the exhibition will be hosted online using 3D stands that allow visitors to interact with company representatives and access information as they would at an in person event.
Taking virtual exhibitions one step further, the 200+ manufacturing exhibitors will also showcase their products and capabilities with 3D imagery that can be viewed using Virtual Reality headsets. The digital twin of a company's product or facility, by Matterport, will give exhibiting manufacturing SMEs the competitive advantage when it comes to selling online.
The online immersive, 3D exhibition will be backed by three in person events in Leeds, Wolverhampton and Derby which will allow members of the Made in Group to network, build connections and journey through the exhibition using Virtual Reality.