ROCOL, Syspal & RSD Pressings Virtual Breakfast Morning - What You Missed
Member News
Virtual Breakfast Mornings from the Made in Group is connecting more and more manufacturers every other week. With a lineup of industry-leading speakers and breakout room sessions on relevant topics within the industry, Midlands and Yorkshire manufacturers are building relationships like never before.
40+ members of the Made in Group gathered via zoom for an exclusive breakfast morning with speakers Alan Rankin (Sales Director from Rocol), Chris Truman (Managing Director from Syspal) and Danny Burton (Operations Director from RSD Pressings). Following their inspiring speeches, members were welcomed to smaller themed breakout rooms within Zoom.
Beginning the event, CEO of the Made in Group Jason Pitt gave a brief overview of upcoming events plans, including social drinks events, and also touching on next year's planned exhibition - "Backing Britain 3.0".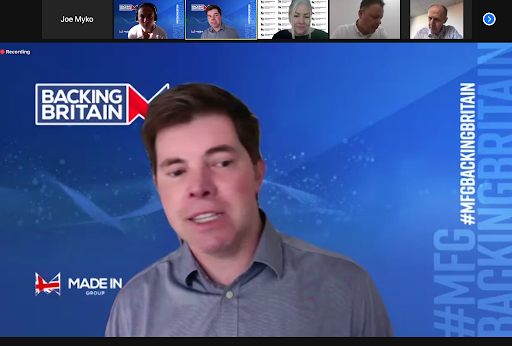 Alan Rankin, Sales Director at ROCOL was the first speaker at the event. Alan provided a detailed rundown of some of ROCOL's main services and products that they provide, alongside illustrations of some example projects they have worked on as part of these. Alan also provided best practice on the likes of Cutting Fluid Control and Contamination Control with ROCOL.
Based in Leeds, ROCOL provides one of the industry's widest portfolios of high performance lubrication and maintenance products. ROCOL's experience and expertise in product development means their advanced technology keeps customers' equipment maintained to the highest standard to ensure production runs effectively and efficiently.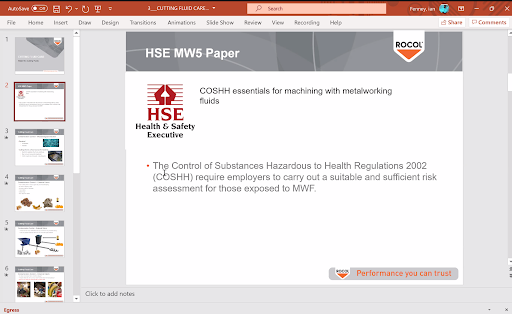 The second speaker was Chris Truman of Syspal. Syspal Ltd is based in the heart of the Shropshire countryside and despite their rural location, they are on the cutting edge of manufacturing. Apprentices learn from qualified, experienced peers and work on products from a wide variety of hygiene-conscious industries including: food, pharmaceutical, veterinary and medical.
However, Chris in particular wanted to share with attendees the journey of Hydro Physio - one of Syspal's three divisions within the business. HYDRO PHYSIO are market leaders in aquatic therapy. Innovative, accessible products with unique features. Promoting themselves as providing unrivalled standards of customer care.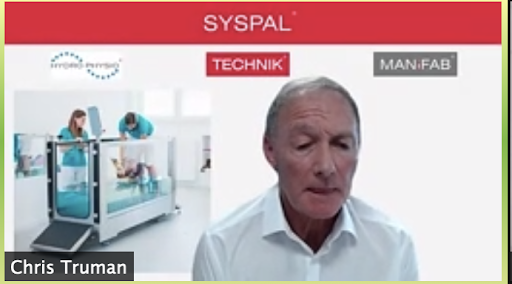 Danny Burton, Operations Director at RSD Pressings was the third and final speaker of the event. Danny provided a rundown of the history of RSD Pressings, which was founded in 1962. However RSD Pressings was established by the current owners and management of the business on 4th January 2016 following the build and occupation of a brand new purpose built manufacturing facility. The name RSD Pressings represents the current ownership and management of the business since 1985 when the business was acquired under the name C & H Howe Limited (by Danny's parents!).
Based in Cannock, RSD Pressings today is a leading UK manufacturer to the automotive and building industry, specialising in delivering quality assured manufacturing solutions. With the company being proud of its recent investments and successes, such as having manufacturer over 14.5 million parts in the last 12 months alone!